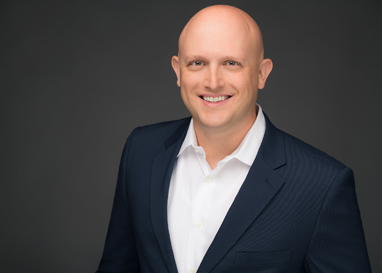 We develop these relationships with the right candidates – it takes work. Perhaps this great service, developing a deep relationship with our candidates, is why so many placements are still in their roles 5, 7, or even 9 years on!
Comprehensive
Candidate
reports
Our clients provide a position description against which we can evaluate candidates. We encourage our clients to narrow the search criteria down to 3 main subject areas (because the human mind can best remember a list of three items). The subject areas can ultimately be three groups of three items, but we want our candidates remembering the details of the roles despite their busy lives, so we try to stick to this "Rule of Threes."
We provide candidate reports which contain the candidates' verbatim (or close thereto) comments on each subject area, and then a brief description of each section's comments. Our clients find they love this method, because they can skim the summary and know the gist of the candidate's experience, and then they can dive into the details. By providing these reports in this manner, an interview can skip past most introductory conversation and get right to the meat of the role: what problems need solving on the ground and how the candidate can solve them. It easily saves the interviewer one half hour per interview!
The
"Jerry
Maguire"
effect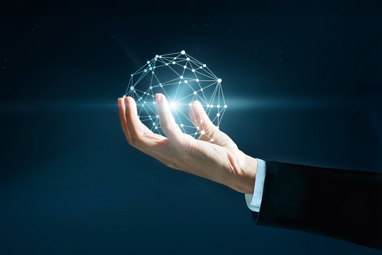 Hiring managers don't always understand this if they haven't been recruited into a role before, but relationships really matter in this business. Relationships can make the difference between getting the candidate you want and losing them, and can make the difference between keeping the executive you want and losing them. At Star Wards, we have proven the value of our relationships on both levels.
Once, during the search for a GM to manage half of the revenue for Activant Solutions (now part of Epicor), we found the best candidate for the job, an ex-PeopleSoft exec named Paul Salsgiver. He was the right candidate but wasn't available at the time due to his startup CEO role. However, after pursuing him for a couple of weeks he revealed that his role might be wrapping up in 3 months depending on certain events at his company. We kept up with Paul and monitored his progression at his existing gig. Because we cultivated this relationship, when the 3 months were up we called him the day he came available and he ultimately took the role.
On another occasion, during the search for a $500M revenue software company CFO, we were in Austin on business and the ideal candidate with a tremendous software background answered our outreach. He had spent a year in a role outside technology and was willing to hear us out. He wanted to meet in-person and lived in Dallas at the time. Though we had 12 hours left in town, we rented a car on the spot, drove from Austin to Dallas, and secured his candidacy.
Fast forward two years, and our candidate announced he wanted to go into semi-retirement and pass the role onto someone else. The Board agreed and began making arrangements to find a replacement. Although everyone accepted they would lose a fantastic executive, we leveraged our relationship with him to talk through the circumstances, evaluate the likelihood of an impending exit, and the CFO stayed. As of 2018, the investment group exited his company and now has rotated him into a larger investment, in an even higher-profile role. Jerry Maguire's manifesto said, "The cause is caring about each other. The secret to this job is personal relationships."
We develop these relationships with the right candidates – it takes work. Perhaps this great service, developing a deep relationship with our candidates, is why so many placements are still in their roles 5, 7, or even 9 years on!
Our relationship with the candidates starts with the very first communication. Everything is clear and concise. When sending InMails through LinkedIn, a helpful comment suggests keeping outreach down to 500 characters. Why? Because executives read everything on their smartphones. If they can get all salient information in the first screen, then they know we respect their time. We can have a longer conversation about the minutiae in any following phone calls. If we keep initial outreach to the bare essentials, and if we can make the bare essentials compelling to them, we will have interested, engaged candidates who can continue with their day job while we work to convince them to change their day job.
When we develop the relationships from this position of mutual respect, we develop a bond that lasts through any number of career changes. Perhaps this is why myriad candidates across North American and Europe check with us before changing their careers, to get advice and to ensure we don't have any great opportunities they are missing!
Going
the
Extra
Mile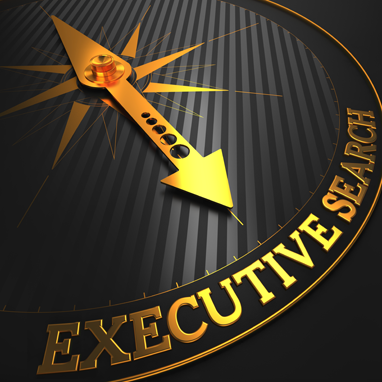 We have the flexibility to do what is best for each client. Sometimes it's financial incentives for a smaller client, such as moving a larger percentage of the fees to the end of the search. Sometimes it's just showing potential candidates to a PE partner in late-stage due diligence so they know who could help run a new acquisition. And sometimes it's just about sitting down with a client to make sure they haven't mentally changed their expectations on a search after seeing candidates. We are able to give this extreme attention to each client, on each search.